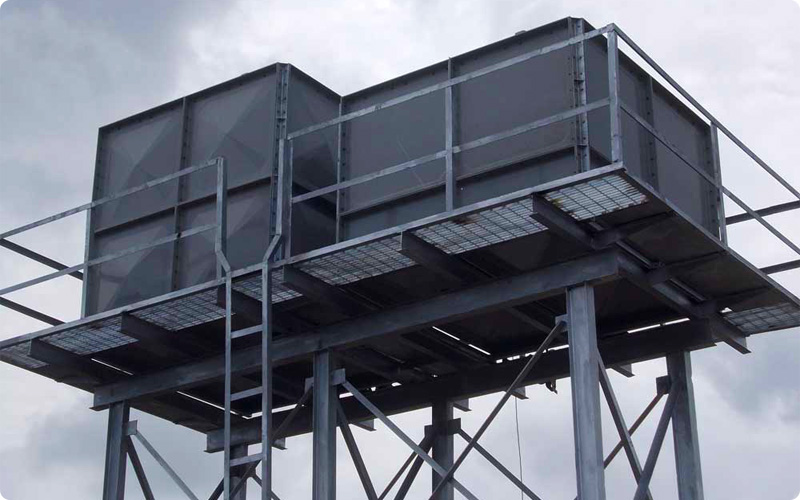 Glassfibre Reinforced Polyester (GRP) panel tanks
Sectional tanks are series of modular panels bolted together on site to give an infinite range of sizes and capacities. They are particularly functional in confined spaces, and can be easily transported to remote areas, conveniently packed and erected simply under skilled supervision.
We supply and install hot pressed molded Glassfibre Reinforced Polyester sectional panel tanks which conserve water at the highest quality standards, enduring that clean water remains clean. They serve the needs of private residences, residential complexes, hospitals, food and beverages factories, and offices as well as oil and gas industries, rural, mucipal, urban and irrigation projects where large scale water is required.
Braithwaite-like Steel Panel Tanks
Pressed steel sectional tank panels are manufactured from mild steel usingthe hot press process. The panels come in 1.22m (4ft) modules and bolted together on site using WRAS approved sealant. The modular concept and bolted construction allows high speed assembly. This provides cost benefits when considered against traditional concrete tanks. Norminal capacities can be supplied in the range of 1m3 – 1500m3, a notable advantage of modular construction. Through a variety of flanging arrangements, these steel sectional panel tanks can be designed to be supported on a structural steel towers or at ground level on dwarf walls or piers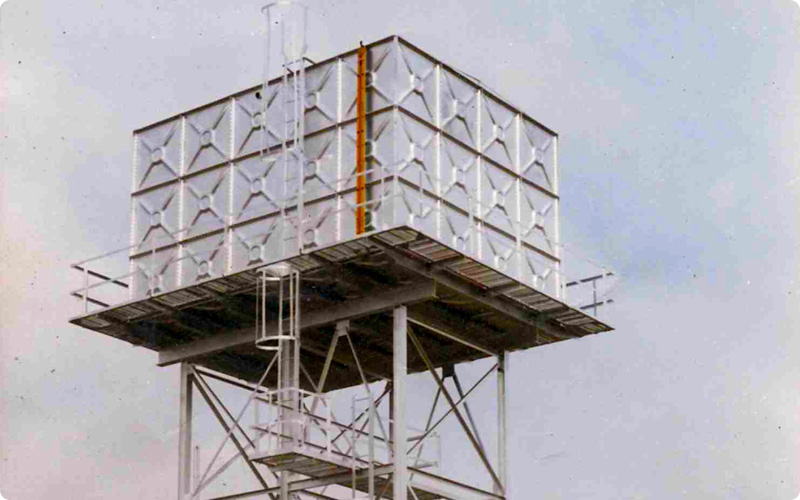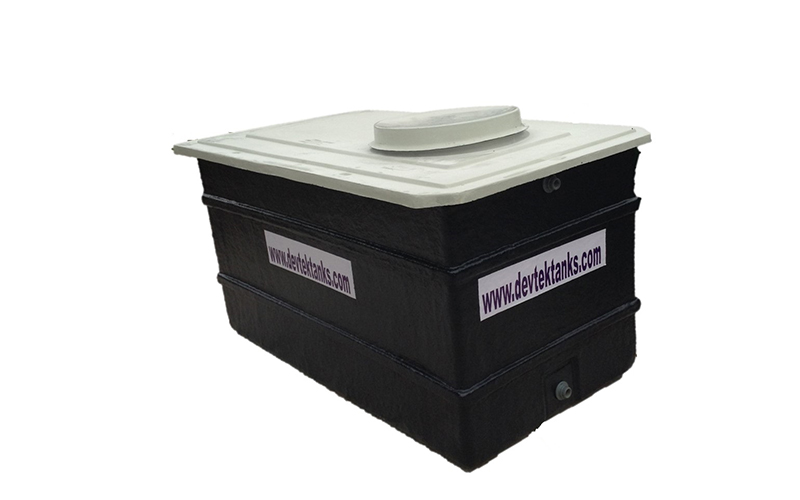 Glassfibre Reinforced Polyester (GRP) One Piece Tanks
These innovative cold water storage tanks are manufactured from state of the art GRP materials. Low maintenance, long lasting and highly cost-effective – these tanks are a fantastic option for a wide range of cold water storage applications.
We have 2 sizes of this type of tanks, 2000 litres and 5000 litres capacity.
This tank comes primarily in dark blue colour but other colors can be supplied on specific customer request.